Last updated on September 3rd, 2023 at 06:40 am
Honeywell is a top thermostat manufacturer. They are long-lasting and trustworthy. Furthermore, Honeywell's technology is constantly evolving, bringing more features to your home.
Sometimes each thermostat may have errors. While Honeywell thermostat troubleshooting issues are uncommon, they do occur.
I took time to sit down and research possible remedies to try, so I wouldn't have to fuss with it when my thermostat disconnected again.
While helpful information is available online, it is not easily accessible, so I put together this comprehensive guide to resolving your Honeywell Wi-Fi Thermostat Connection Problems once and for all.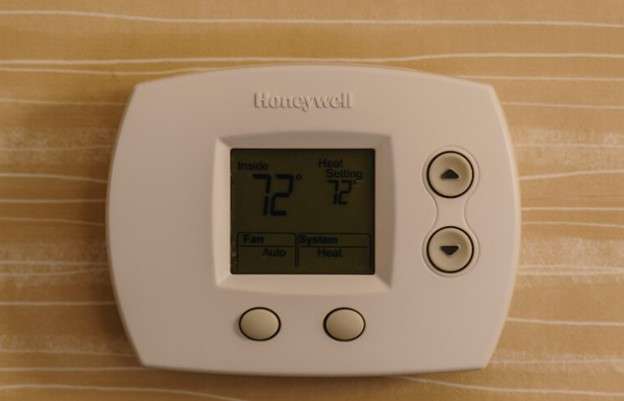 Honeywell Wi-Fi Thermostat Connection Failure – 7 Fixes
We demonstrate how to resolve Honeywell Wi-Fi thermostat connection failure issues, which have been observed on several Honeywell internet-controlled thermostats.
1. Reset the Thermostat's Wi-Fi Settings
First, you should try if there is a power loss is to reset your thermostat. This should help to guarantee that the device's settings are reset to their defaults.
Resetting the device must also make it attempt to reconnect to your network. The manufacturer should select the reset method for your thermostat.
To change the screen, press and hold the Fan Button and the Up Arrow for around 5 seconds.
Press the Back or Next Button until the number 39 shows on the left.
Use the arrow keys to the right to set the number to 0.
Click the Done button. After that, the thermostat screen will display "Wi-Fi Setup" after 1-2 minutes.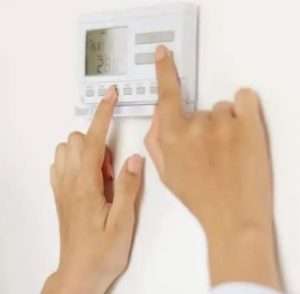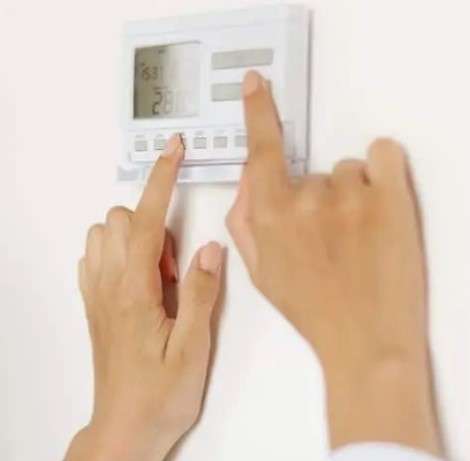 2. Check that your Internet is Stable and Functional.
Connection issues are sometimes caused by your Wi-Fi network/internet service rather than the thermostat. So, before proceeding with any additional troubleshooting steps, ensure that your router is operational. Check to determine whether the device is offline or not transmitting at a sufficient speed for your thermostat to connect.
Connecting other devices to your home Wi-Fi network is an easy way to accomplish this. If it works properly, the issue is not with the router. If it doesn't, you'll need to troubleshoot the router to resolve the problem. If necessary, reboot your router and move it closer to your thermostat to boost Wi-Fi signal strength.
3. Ensure you are Using the Right Honeywell App
Honeywell's apps include Honeywell Home and Total Connect Comfort. Honeywell Home mainly focuses on Honeywell devices, whereas Total Connect Comfort is for single-zone thermostats and works with Evohome, Prestige, and E-connect accessories.
The apps should not be used interchangeably. If you have a newer Honeywell Thermostat, choose Honeywell Home.
You may connect your thermostat to the app via the "Add device" section of the app's main page or by pressing the plus icon.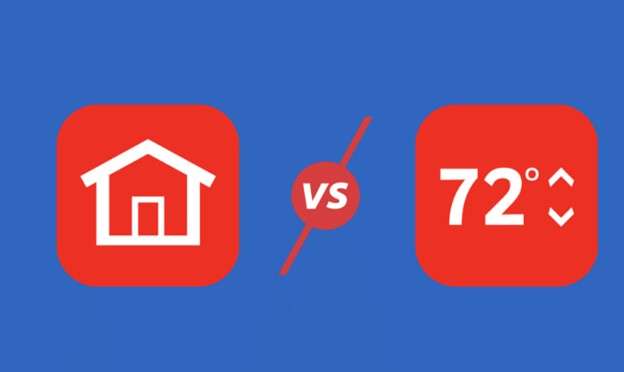 4. Ensure you are Using a 2.4GHz Wi-Fi Network
As you probably know, most Wi-Fi routers today have two network bands: 5 GHz and 2.4 GHz. While the 5GHz band may provide faster speeds, most Honeywell Thermostat models do not support the 5GHz Wi-Fi network band, which may cause connection failure.
So, if your router has two Wi-Fi network bands, switch to the 2.4GHz frequency.
This suggests that your Honeywell Thermostat may not support a 5GHz Wi-Fi network band; thus, switch to 2.4GHz and reconnect your thermostat to see if it works. Also, make sure you're connected to the same Wi-Fi network that your phone is.
5. Reduce Home Wi-Fi Network Traffic
Interference from other devices on the shared Wi-Fi network can cause your thermostat to lose connectivity. So, try to limit the number of devices connected to your house Wi-Fi simultaneously—ten devices at a time are fine.
Furthermore, most routers have a limit on the number of devices that can be connected at the same time. Check to discover whether your router has hit its maximum device capacity. If this is the case, disconnect any devices before reconnecting your thermostat to determine if the connectivity problem has been resolved.
6. Update your App
The first step in resolving the problem is to update the app, and if you do not correct it, it is still the app that has been working since the beginning and has not been updated, so you should update the app.
Many new updates are helpful for you and the thermostat; if you do not update the app, you will lose your Wi-Fi connection; therefore, update the app for the best working connection.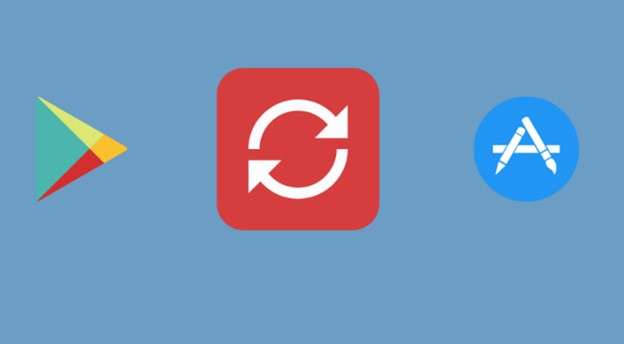 7. Contact Honeywell
Your thermostat could be broken. While thermostat failure is uncommon, most electrical components, including the Wi-Fi radio in the thermostat, deteriorate over time. They ultimately stop performing as well as they used to.
Because of aged components, the thermostat's transmission power may decline so low that its signal no longer reaches the router. Wireless thermostat parts are especially prone to this type of wear because the thermostat is always in contact with the Honeywell Total Comfort Connect infrastructure through the internet all year.
What Thermostat Model Do I Have?
Thermostats are classified into three types:
Manual—A standard dial-shaped thermostat. This type does not generate error codes but is also the least efficient in utility bill savings.
Programmable—This thermostat has a digital screen and arrows that you may use to set the temperature. You can even preset the thermostat to lower the temperature and raise it when you return.
Smart—You won't have to program this thermostat because it learns your routine. When you or other household members are away, it naturally boosts and lowers the temperature to help you save money on utility bills. You may also change the temperature using your smartphone or another Wi-Fi-enabled device.
As you are aware, many technologically advanced products might experience frequent difficulties. Many of these difficulties do not necessitate professional assistance and are simple to resolve on your own.
Is there a Wi-Fi Network that was not Found During the Scan? Consider This:
Sometimes the problem is that your wireless network does not appear when your thermostat searches for networks in range during the first setup. To correct this:
Check that your router is turned on.
Make sure your SSID is not concealed (most SSIDs are hidden by default)
If your network is hidden, manually enter your network name and the security protocols it employs (WEP, WPA, TKP, WPAT…).
Conclusion
Although Honeywell thermostats are not prone to Wi-Fi connection problems, they sometimes occur. Faulty connection techniques, unstable internet, an unsupported Wi-Fi network band, and other factors can cause these troubles.
We've addressed the most prevalent fixes for Honeywell thermostat connection failure causes. If you've done everything and nothing seems to be working, don't hesitate to contact Honeywell support or an HVAC professional.
Frequently Asked Questions
Why is my Honeywell thermostat reporting a connection failure?
When the Honeywell 7-Day Programmable Thermostat's Wi-Fi connectivity is lost, the most straightforward approach to re-establish a connection is to remove the thermostat faceplate from the wall for 30 seconds. When we replaced the thermostat faceplate, the link should restore automatically.
What does a thermostat connection failure mean?
The Connection Failure warning on your FocusPRO (TH6320WF, RTH6580WF, or TH6210WF) thermostat indicates that you have lost your internet connection and cannot reconnect automatically or that it failed to join the required Wi-Fi network.
How can I reconnect with my Honeywell wireless thermostat?
Ensure your router is turned on and broadcasting before reconnecting your thermostat to Wi-Fi. Restart your router by pushing the ON/OFF button, unplugging it, and plugging it back in after about five seconds.
Why is my wireless thermostat not working?
One of the most common causes of wireless room thermostats not operating correctly is that the batteries have died. Fortunately, it's an easy fix since most thermostats use standard AA batteries. However, always refer to the manual for detailed directions on changing the batteries.
Do Wi-Fi thermostats work without Wi-Fi?
A smart thermostat can function without Wi-Fi because it does not rely entirely on the internet to perform effectively. However, there will be limited functionality to regulate your home's temperature settings and monitor your energy consumption.
Why isn't my Honeywell thermostat connecting with the app?
Another simple troubleshooting step is to ensure that your app is up to date. You may do this by going to the Play Store on Android devices or the App Store on iOS devices and searching for "Honeywell Home." If an update is available, the Play Store or App Store will prompt you to upgrade the app.