A Frigidaire dishwasher is a household appliance that helps you to clean your dishes. But if it faces any problem, then it creates a horrible situation in your kitchen.
Like others, your Frigidaire dishwasher also faces power outage or system failure. But a simple reset can solve these problems. So, how do you reset a frigidaire dishwasher? To do that, you must have a clear idea about the error codes that are being displayed. Next, switch off the dishwasher or circuit breaker to reset your machine.
If you want to know more about this topic and get all the information related to this problem then continue reading to get the solution!
Understand the Error Codes First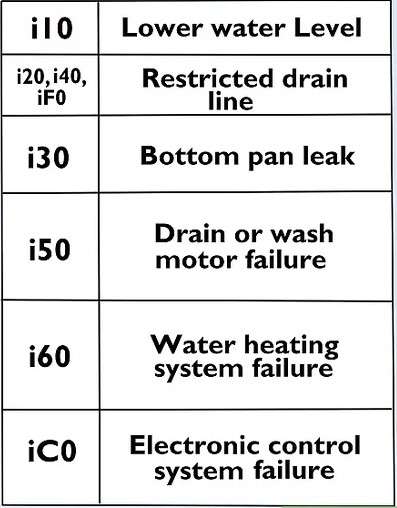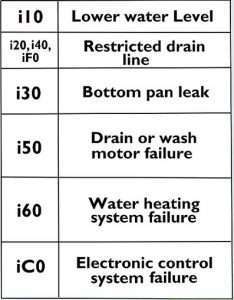 1
Whenever these three errors appear, such as i50, i60, and iC0, so this means that the system has failed. There are many more issues starting with "i" in the dishwasher, so in that case, you have to see if the error you have started with "i" or not. If the code starts with "i" and is followed by i50, i60, and iC0, then it simply means that there is a system failure in your dishwasher.
If any of these three errors occur, it is a matter of your dishwasher washing motor, water heating system, and electronic control system, and often resetting eliminates these issues.
There are also error codes starting with "i" such as i10, i20, i30, i40, and iF0, but all these errors occur in the water flow when the problem arises. Whereas the above I have told you, the errors are due to systems failure. These errors are easily resolved after correcting the drain hose.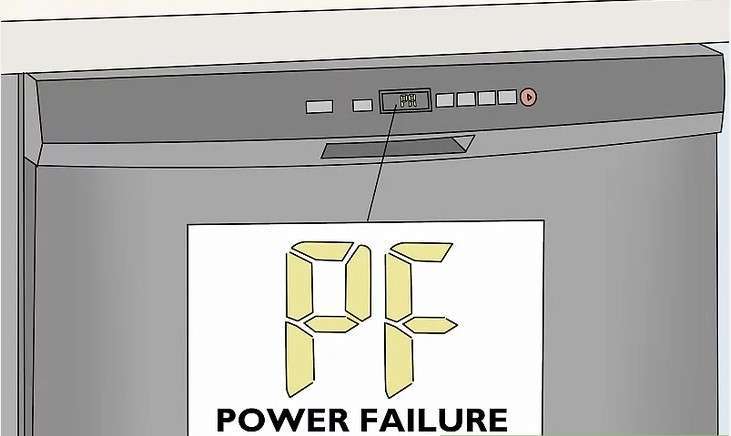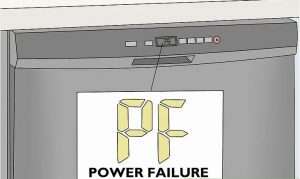 2
Whenever there is a PF error, it means that it is a matter of power failure. If a PF or Power Failure error code appears on your dishwasher's screen, there may be a dishwasher power supply problem.
This error can occur at any time, and due to its arrival, the amount of electricity received by the dishwasher is completely depleted. Don't be afraid if you have this problem. A power failure occurs for several reasons, such as power outages.
Do not mix PF error with dP and FL because these problems are caused by the drain pump and the water valve.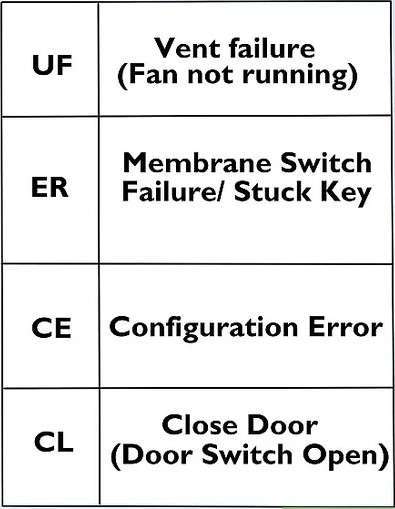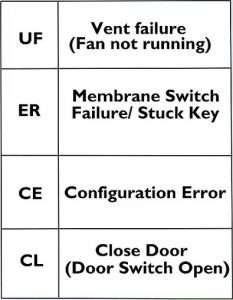 3
UF, ER, CE, and CL Whenever these four errors come up, it means that there is a problem with the wiring in your dishwasher. Before resetting your dishwasher, let's see what the problem is. UF "Vent Open," ER "Stuck Key," CL "Close Door," and CE "Configuration Error" These four codes mean that there is something wrong with the wiring system. Before calling an electrician, you can try resetting it yourself. Resetting it may solve all the problems.
Never try to correct the wiring of your dishwasher until you know exactly what you are doing. If you need any help, call the Frigidaire Helpline at this number of USA 1-800-944-9044 or the Canadian number 1-800-265-8532.
Procedure of Resetting
After correcting the error code, your next step is to give your dishwasher a master reset so that its light and codes can be cleaned. To reset the dishwasher, first press the Start or Cancel button. If this method does not work, unplug your dishwasher from the power source or turn off its circuit breaker and let it rest for about 10 minutes.
If the error code was corrected, re-plug the dishwasher or turn on the circuit breaker again. It will clear the error code. If it fails to clear the error, let's move on to your dishwasher's internal diagnostic mode.
Diagnostic Mode
To take your dishwasher into the diagnostic mode, you have to press High Temp and Start or Cancel button and hold it down until the Dishwasher test begins. If the lights on the upper door of a dishwasher are on, then release these buttons. Some Dishwashers' models have displays, so if they have 01 written in their display, then it means that the test has started.
This time your dishwasher is in self-test mode, and it tries to correct its own water pump, drain pump, wash motor, heating element, and many more. When it comes to the test process, you hear some weird sounds, so don't panic. If there is no other problem with a dishwasher, it will automatically reset and terminate its test process.
If your dishwasher is losing resetting and removing the error code or LEDs is still turned on, you now need a service technician.
If you have the experience, you can check its electrical parts with a digital meter to determine the problem. I hope that now your Frigidaire dishwasher will be fine.